We, at Infratech Solutions are distributors of underground infrastructure rehabilitation equipment. Our distributed equipment includes stainless steel repair sleeves, stainless steel repair packers, inflatable repair packers, high-pressure pipe plugs, silicate resin, and fiberglass rolls.
An innovative way to repair pipeline infrastructure that is cost-effective, safer, and quicker.
How trenchless pipe repair works:
After your pipeline infrastructure is inspected and cleaned, a high-tech silicate resin liner is installed directly into the pipeline. The silicate resin will then harden to form a new structure, which is essentially creating a new pipe within the old pipe. However, this new pipe is sealed completely and free from all previous issues. Once the new pipe lining is installed, the pipeline will need to be inspected. The pipe will be smoother and have a life-use expectancy of 50 years! Not only is trenchless pipe repair cheaper and quicker, but the need to dig a trench is also completely removed from the process.
Stainless Steel Pipe Repair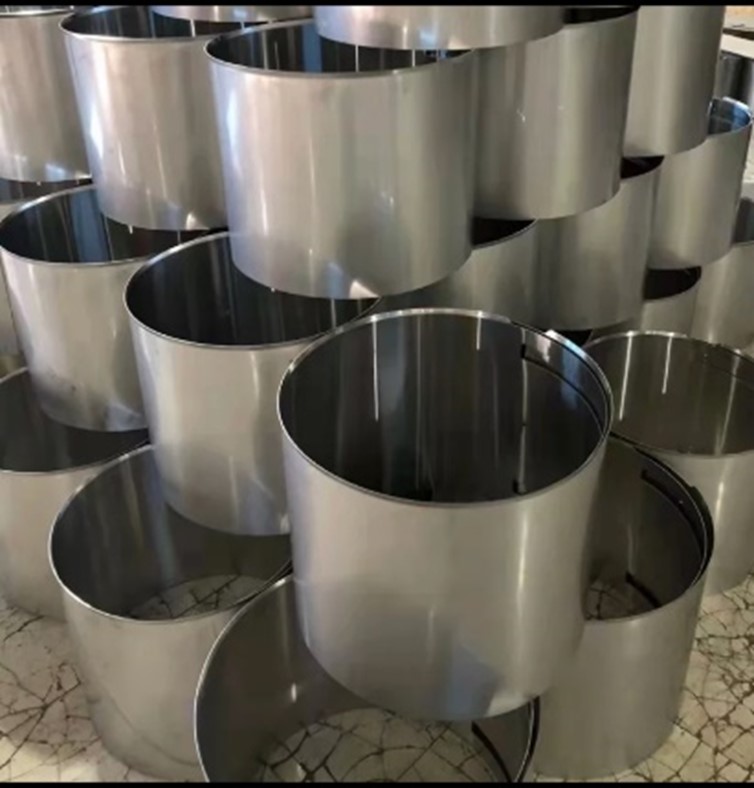 Stainless steel repair sleeves allow for quick and easy repairs. Lower the stainless steel sleeve into the hanhole and then insert it into the pipe. It will then be expanded by an inflatable packer and expand into a permanently locked position.
✓ Root intrustion
✓ Holes and cracks
✓ Leaking or offset joints
✓ Municipal sewage lines
✓ Wells and potable water pipes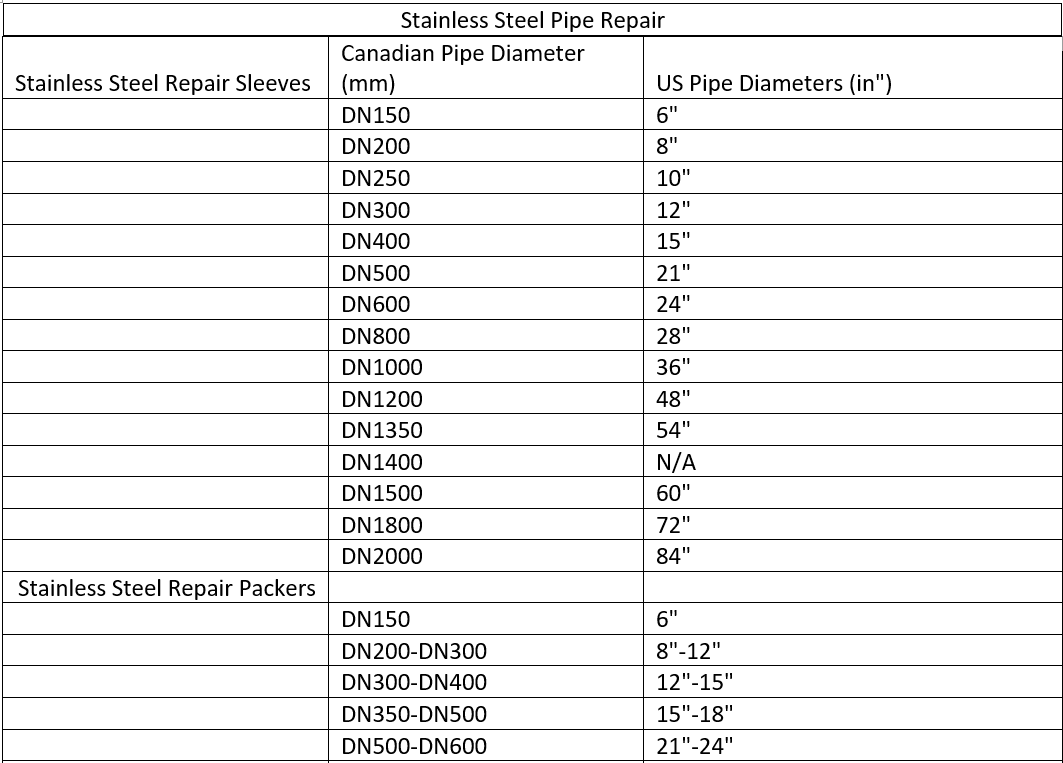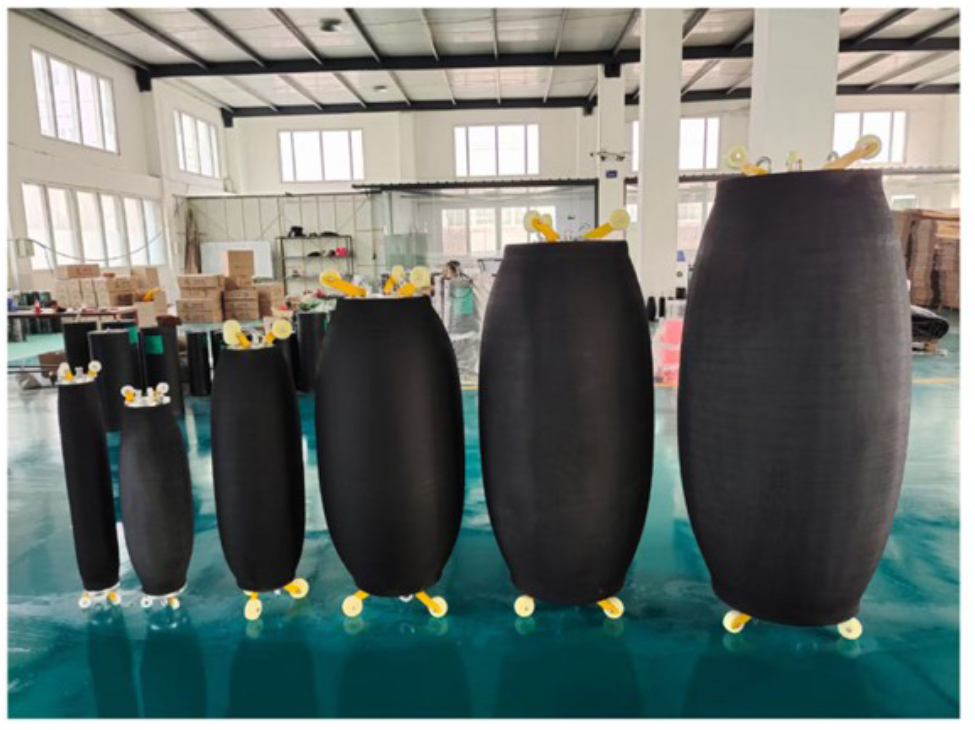 Our pipe repair packers are made out of imported special rubber combined with an extruded and vulcanized double-layer high-elastic fiber structure.
✓ Holes and cracks
✓ Water leakage
✓ Offset joints
✓ Corroded pipelines

Our flexible packers are suitable for patch repairs ranging from 1 up to 5 meters (3.3′ - 16.4′). They are equipped with a bypass and wheel system that allows positioning along the pipeline. They can easily bend and fit through the manholes.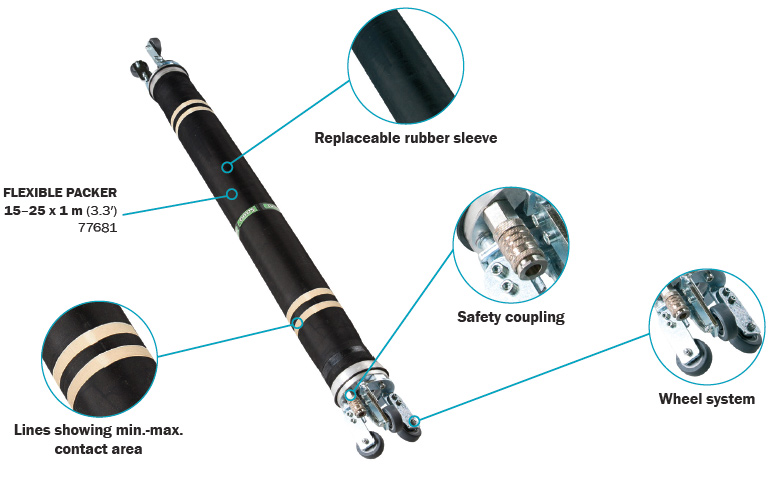 Our lateral packers are suitable for repairs of pipes of smaller diameters, especially in house connection installations. These packers are rounded on both ends in order to simplify handling and insertion. They are equipped with quick action couplings.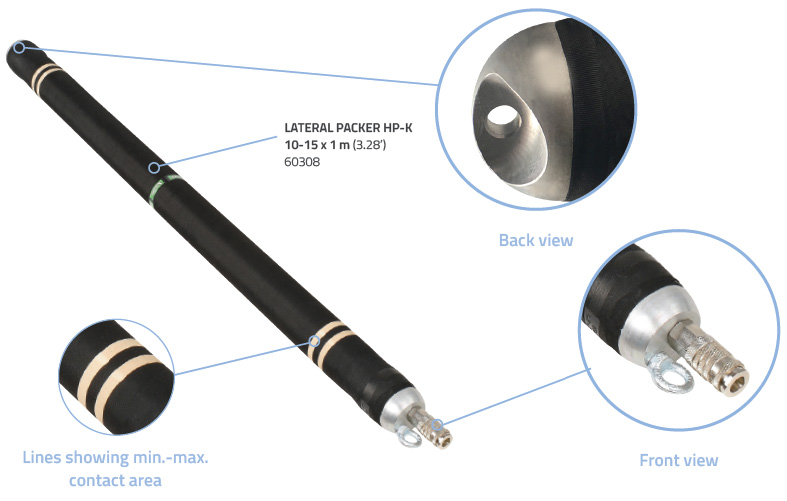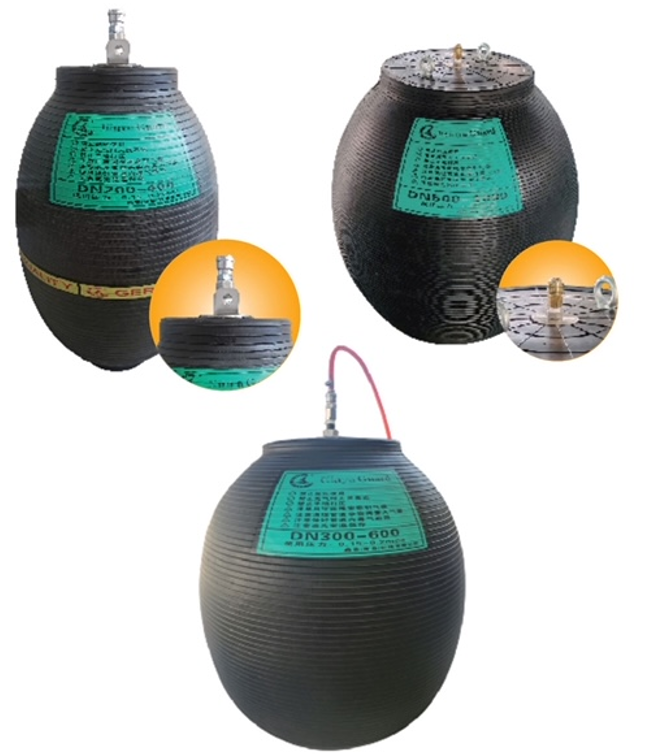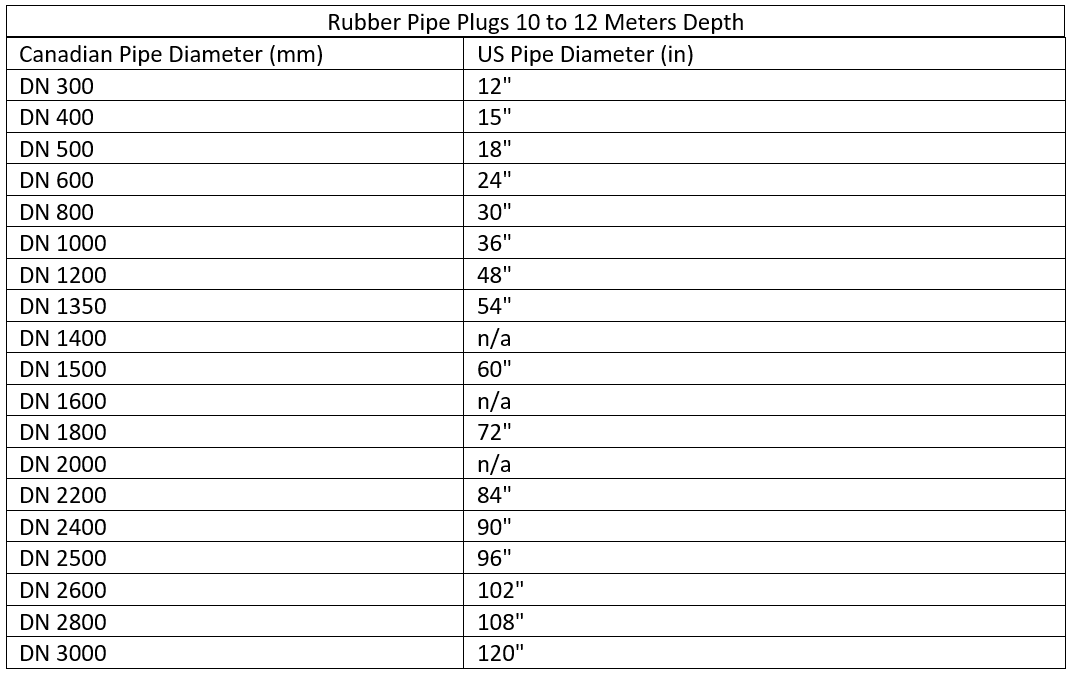 Our pipe plugs are made of imported rubber and polymer. The rubber density is high and it can be inflated up to 10 bar.
✓ Prohibits the use of over-pressure
✓ Prevents water flow in pipe
✓ Blocks pipe from 300 - 600 mm
✓ Convenient, fast, and safe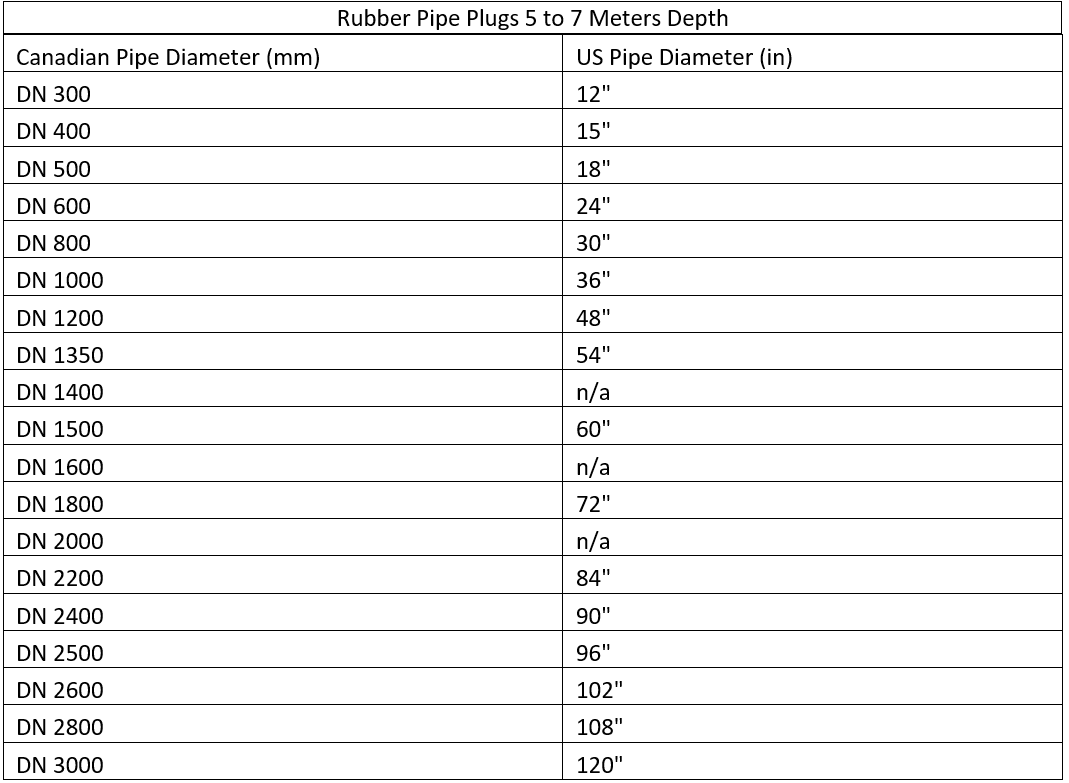 The Allrounder. Easy to use, high temperature and chemical durability, can be mixed with other resin types. Komp. A and Komp. B are mixed together.
Pot life 20°C: 17 minutes
Curing time at 20°C: 90 – 120 minutes
Mixing ratio: Komp. A:Komp. B = 1:2
Storage/Application temperature: 0 - 30°C
For pipe diameters: 100 – 700mm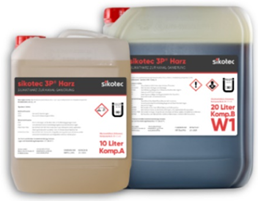 KUZE Sil Component A Safety Sheet
Learn More About Trenchless Pipe Repair!
KUZE Sil Component B Safety Sheet
Learn More About Lateral Packers
Packer Instructions for Safe Usage
Learn More About Flexible Packers